---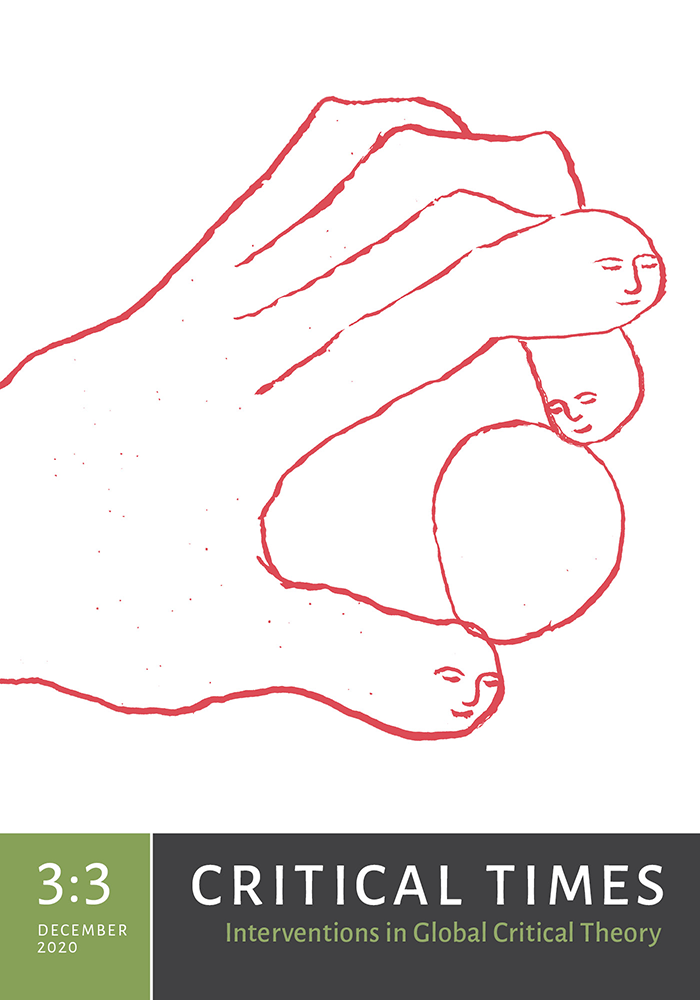 ---
---
Now available online through Duke University Press
This issue plumbs the currents of contemporary politics and violence, and offers powerful rethinkings of critique and belief in ordinary life. On subjects ranging from the abject rhetoric of Matteo Salvini to emergent discourses of resilience, essays from Étienne Balibar, Lorenzo Bernini, and Rodrigo De La Fábian offer a picture of global power in action. A roundtable on Talal Asad's work on Wittgenstein and the Qur'an brings together leading voices in the study of religion. Capping the issue are dispatches from global student movements and an artistic intervention from the KUNCI Study Forum and Collective.
---
---
"In the Midst" conveys the difficulties of writing during critical times, and registers the importance of writing from within concrete, unfolding situations, of staying with the troubles of the moment, of thinking from particular grounds, and of allowing for responsive, experimental, and tentative interventions.

---
Critical Times, a project of the International Consortium of Critical Theory Programs, is a peer reviewed open access journal published by Duke University Press with the aim of foregrounding encounters between canonical critical theory and various traditions of critique emerging from other historical legacies, seeking to highlight the multiple forms that critical thought takes today.

---
Critical Times seeks to reflect on and facilitate the work of transnational intellectual networks that draw upon critical theory and political practice across various world regions. Calling into question hemispheric epistemologies in order to revitalize left critical thought for these times, the journal publishes essays, interviews, dialogues, dispatches, visual art, and various platforms for critical reflection, engaging with social and political theory, literature, philosophy, art criticism, and other fields within the humanities and social sciences.