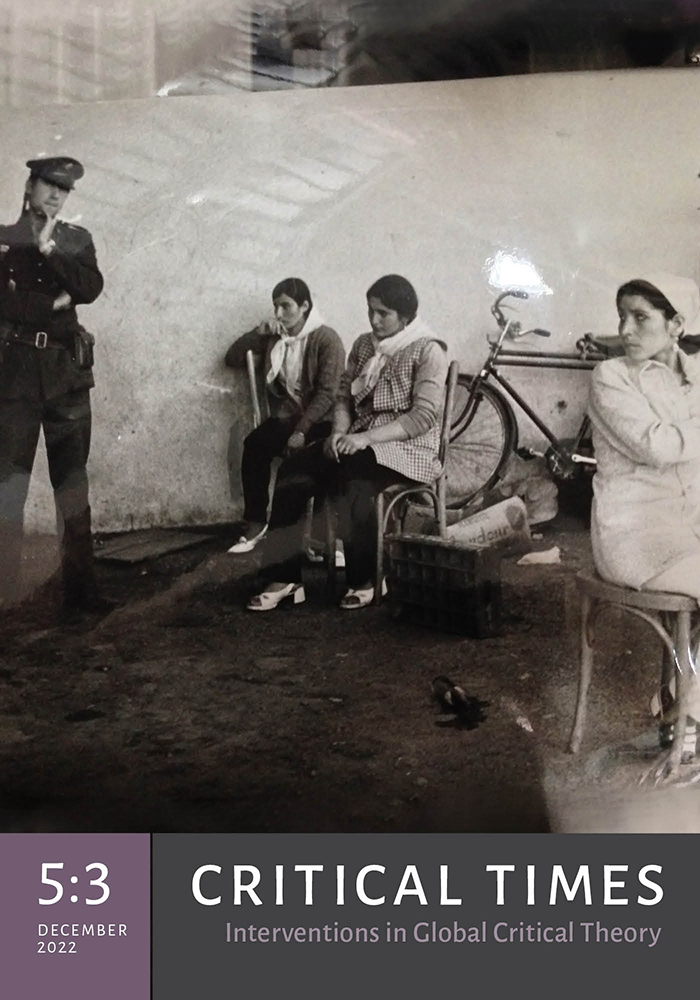 ---
---
---
---
This issue of Critical Times features a special section on contemporary strike actions as they draw on and depart from the longer inheritance of political strikes and of proletarian or revolutionary general strikes: from recent historical instances of the feminist strike, to the South African practice of the road blockage, to Palestinian hunger strikes, both individual and collective. Contributions to the issue also include an analysis of the concept of ressentiment as a mode of regression in the face of crisis, a new genealogy that uncovers a politics of abolition at the heart of the general strike, and a reading of the Mapuche hunger strikes, which unsettle the apparatus of necropolitical sovereignty. The issue concludes with a "strike image archive 'from below,'" which assembles images from two 1970s workers' strikes in Lebanon while reflecting on the limitations and possibilities of such images.
---
---
On Three Contemporary Strikes
---
---
Cristina Vega

Translated by Tara Phillips
---
---
Lena Meari, Samera Esmeir, and Ramsey McGlazer
---
---
---
---
---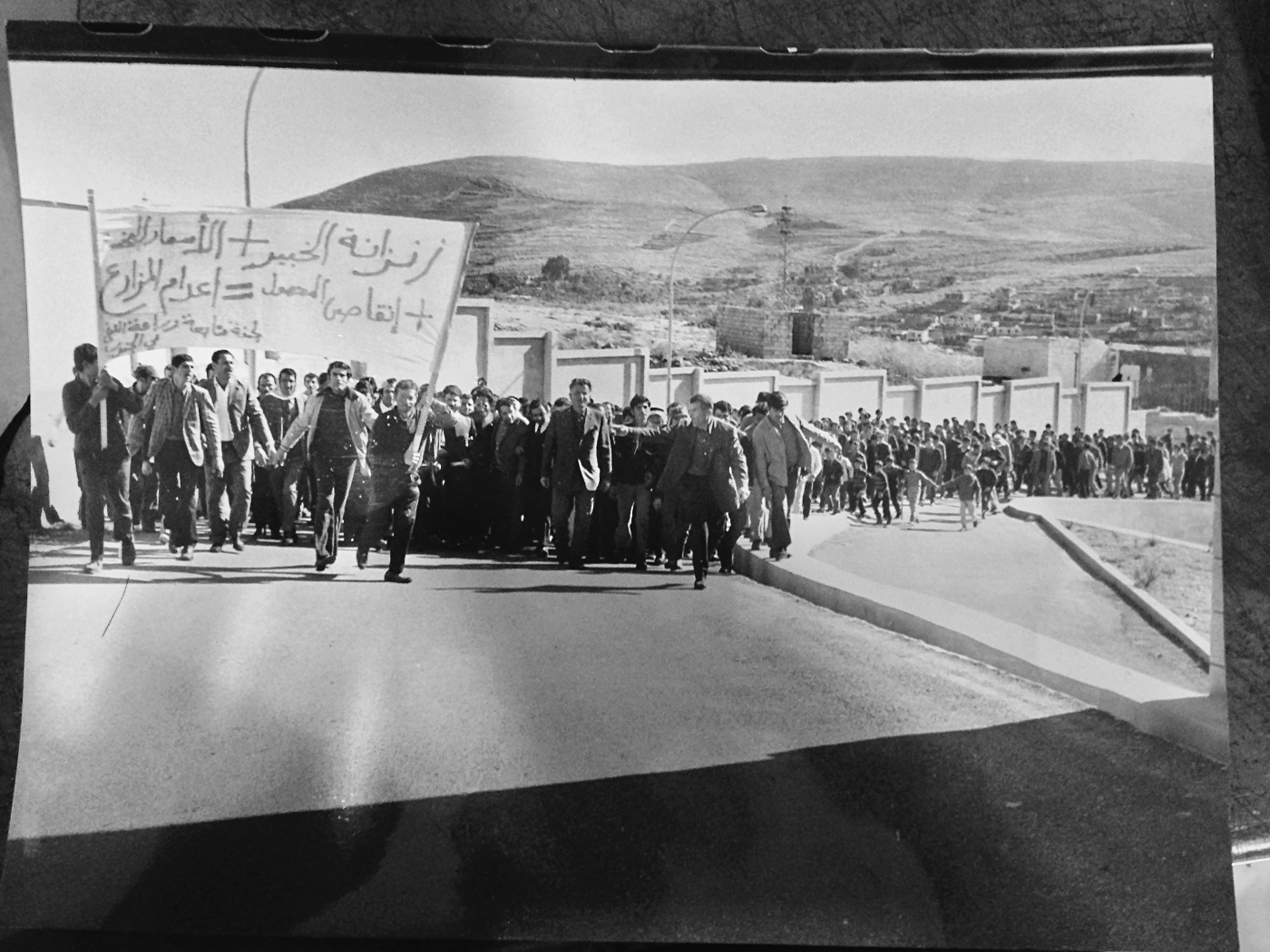 ---
FIGURE 6. Farmers march on the regional tobacco processing plant, demanding higher prices for their crop. Even children join in. Lebanon, 1973. Dar Al Sayyad.