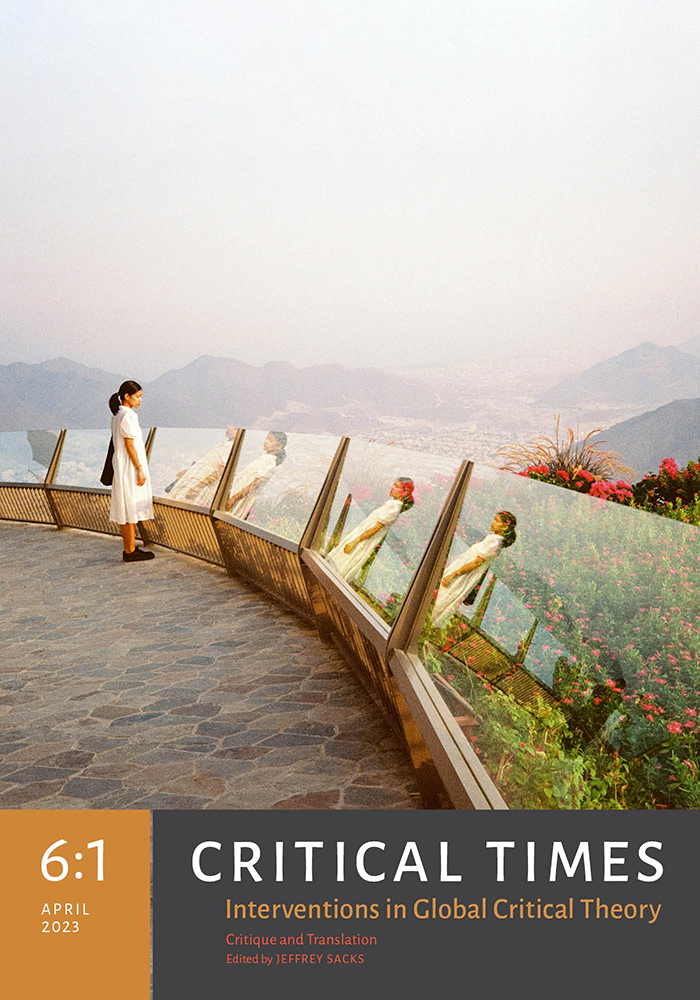 ---
---
How might translation complicate notions of critique as the provenance of an autonomous subject? This special issue of Critical Times rethinks critique as a material and social practice, as "welcoming in place, hosting in language, and hosting in situation." The issue traverses genre and media as contributors re-examine the role of language in Frantz Fanon; trace a Marxian citation as it winds its way from Edward Said to Gayatri Spivak; track the inheritances and affordances of critique through the work of Husayn Muruwwa, Rabih Mroué, and Mona Hatoum; as well as read for silences in the colonial archives of Assia Djebar and Adania Shibli to explore what resists translation. The issue concludes with poetry and a photo series from the diasporic Sa Tahanan Collective, whose work and practice enacts a home-making in translation.
This issue of Critical Times is guest edited by Jeffrey Sacks.
---
---
Kapag ako'y nakatalikod
When I have my back towards you
---
Observations on Shared Spaces
---
---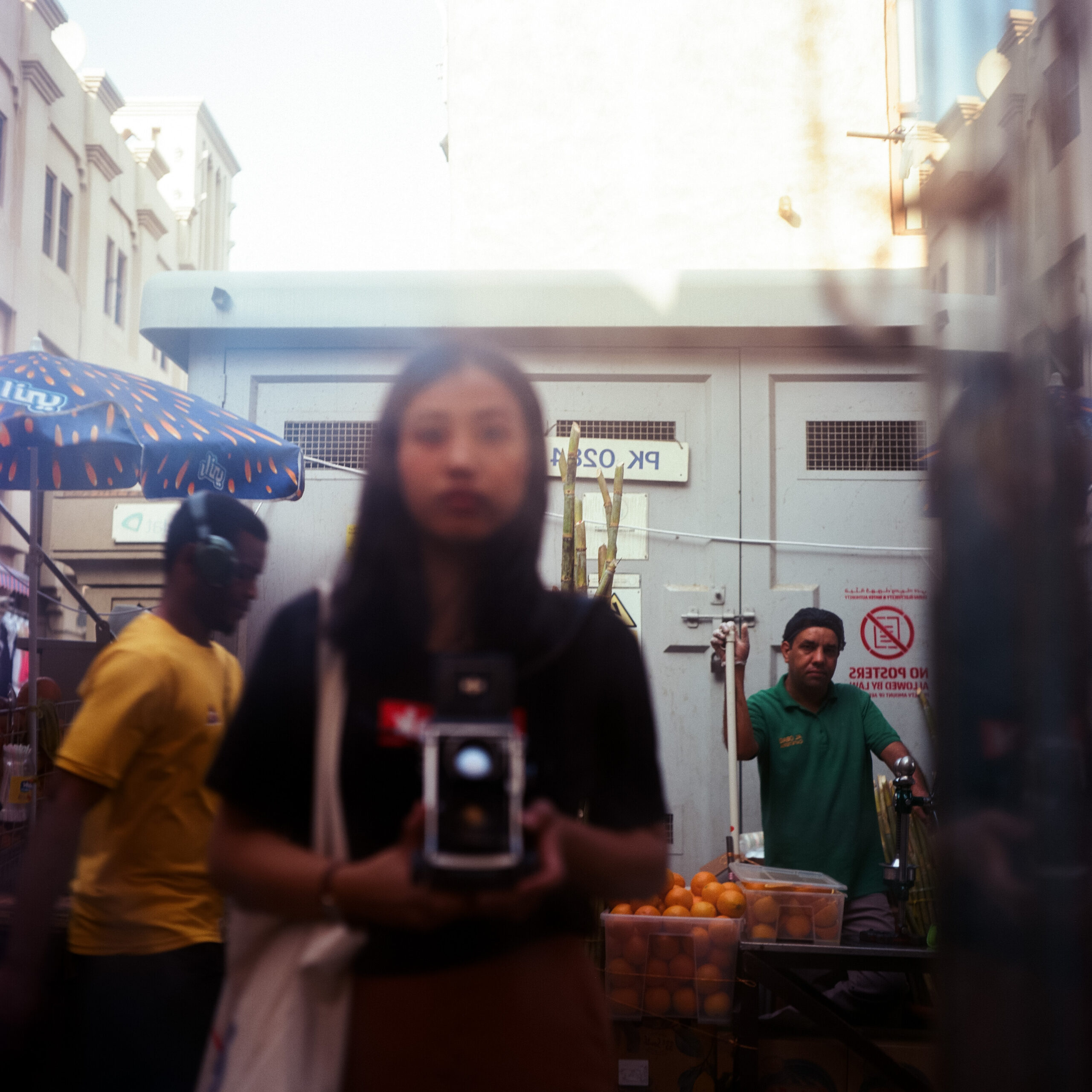 ---
Figure 4. Preschelle Ann Bigueras. Self-portrait. Self portrait with the orange juice vendor.